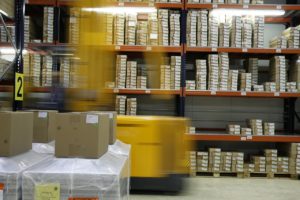 For all your business needs, we offer packing and warehouse solutions and our many print and marketing solutions. Our skilled team is prepared to handle all your warehouse logistics from beginning to end at each stage of shipping your products, from fulfillment to inventory management. Please continue reading to learn more about how we can help with your warehouse and fulfillment needs.
Stay Organized With Our Services
Our inventory management systems use cutting-edge technology to adapt our services to your company's particular requirements. With this, we coordinate your warehouse operations, shipping, and tracking to keep an extensive record of your products.
Remain Prepared With Our Pick & Pack Services
Our team of warehouse experts prepares your products for transportation when you use our pick-and-pack services. As part of your effective e-commerce strategy, let us construct and label your shipment packaging to make the shipping process go as smoothly as possible.
Keep Your Business Running Smoothly With Fulfillment Services
Making the appropriate fulfillment partner choice is essential to growing your company. We combine our cutting-edge technology with first-rate customer service and prices to deliver your products quickly and affordably. Allow our team of experts to guide you through each step of warehousing and fulfillment with swift and effective procedures to keep your business expanding.
Save Time With Our Kitting Solutions
Along with our pick-and-pack services, our kitting services maximize shipping and fulfillment effectiveness as you prepare to export your goods. Since these goods are pre-packaged and prepared for shipping, kitting is particularly useful for sending out promotional materials or media kits that serve as an ambassador for your company. Have these materials designed as part of your warehousing solution to save your company time and money.
Trust FORMost Graphic Communications for Printing and Marketing Needs Today!
FORMost Graphic Communications proudly provides high-quality print and marketing solutions that produce results for your business. Since 1985, we have been providing an array of services for national and international clients across various industries, including all levels of government. As a privately-held company based in the Washington DC area, we are dedicated to providing exceptional services and products to each of our client's unique marketing needs. To learn more about our products and services for your marketing and print needs, contact us today at 301-424-4242, or visit us on Facebook, Twitter, or Linkedin for more information.