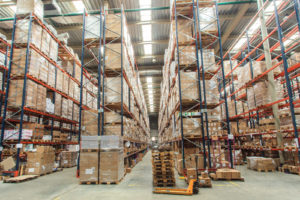 The United States is becoming more controlled and aware in its efforts to combat the spread of the coronavirus. As more cases continue to crop up around the country, and non-essential businesses continue to be under lockdown, ecommerce shops wonder how they might fare in the pandemic. Despite pressing circumstances, FORMost Graphic Communications is still here to offer your ecommerce business the tools it needs to thrive. 
Coronavirus's Effect on Ecommerce
Ecommerce business owners have mixed predictions on how the coronavirus will affect their business. Because people are wary of going out for shopping, some expect and see that consumers are making more purchases online, at least for the short term. As the economy overall slows down and health concerns rise, people may buy less overall, but buy certain products at a higher rate. However, as predictions are not prophesies, businesses have yet to see how their ecommerce businesses will do.
Marketing Tools for Ecommerce
It is at this time more than ever that ecommerce owners need to think strategically about their marketing efforts. Content that reflects the times and still provides what customers can benefit from is essential. When business is slow, it can also be a time to focus on improvement for the company itself. How can its marketing, branding, and operations improve? Business won't stay down forever if it goes down; now is a prime opportunity to prepare for action when the slow season passes.
What FORMost Graphic Communications Offers
FORMost Graphic Communications provides an array of services including warehouse and fulfillment, direct mail, tax form printing and mailing, label product distribution, and much more. Because the state government counts FORMost as an essential business, they are still operating their warehouse and fulfillment services in-house and other services from home as much as possible. 
FORMost knows that this time will not last forever and that maintaining business as usual with help get companies what they need and keep life going. They not only support businesses small and large, but provide for the healthcare industry as well with label products, marketing materials, and more. 
Trust FORMost Events & Promotions for Print and Marketing Needs Today!
FORMost Graphic Communications proudly provides high-quality print and marketing solutions that produce results for your business. Since 1985, we have been providing an array of services for both national and international clients across a wide variety of industries, including all levels of government. As a privately-held company based in the Washington DC area, we are dedicated to providing exceptional services and products to each of our clients' unique marketing needs. To learn more about our products and services for your marketing and print needs, contact us today at 301-424-4242, or visit us on Facebook, Twitter, or Linkedin for more information.