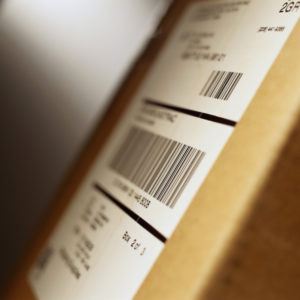 As people remain in their homes during this time of the coronavirus pandemic, reliance on mail and online deliveries grows. Everyone is doing their part to practice wise safety measures, and this includes people at home and people still working in essential businesses. The United States post office is one asset that remains open during times of emergency. Many wonder, though, whether or not it is safe to handle mail during this time. 
How the Post Office Is Operating
The U.S. post office has already been taking safety measures for weeks. In Maryland, postal workers are wearing gloves, and all are asked to keep six feet away from each other. Some mail workers across the country are actively wiping down their steering wheels and bringing their own sanitization supplies to the office. Mail carriers no longer are asking for signatures for packages and are knocking on doors rather than ringing doorbells. Like everyone else, the people at the post office are just as concerned about keeping safe.
The Risk of Coronavirus on Mail
There is little risk of contracting coronavirus by picking up and opening packages or letters. One study showed that the virus can only live on cardboard for up to 24 hours, although it could last for several days on metal surfaces. Also, changes in weather and temperature that the mail goes through can lessen the likelihood of its survival. Mail carriers have to work around other people, it's true, but the chances of it contaminating the mail are slim, especially with all the precautions in place.
Is It Safe to Handle Mail?
It is still possible that the coronavirus can be on packages and mail when it arrives at your home, but that does not mean you will get infected if you handle mail. Leaving the package or mail to sit at first can allow time for the disease to wither, and washing hands and not touching one's face can safely take care of any contaminants on the package. If you are concerned about the contents of your mail, washing or sunning the item can help remove those germs. 
Trust FORMost Events & Promotions for Print and Marketing Needs Today!
FORMost Graphic Communications proudly provides high-quality print and marketing solutions that produce results for your business. Since 1985, we have been providing an array of services for both national and international clients across a wide variety of industries, including all levels of government. As a privately-held company based in the Washington DC area, we are dedicated to providing exceptional services and products to each of our clients' unique marketing needs. To learn more about our products and services for your marketing and print needs, contact us today at 301-424-4242, or visit us on Facebook, Twitter, or Linkedin for more information.