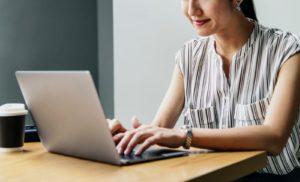 One of the biggest concerns Americans have over the lockdown of the country due to the novel coronavirus is how the economy will fare. While the government is making efforts to get businesses open and running again as soon as possible, marketers have been working hard to cope with the difficult circumstances. Below are some marketing tips that companies have adopted so far that can benefit your business.
Shift Your Message
Countless products and services cater to people having a good time in social gatherings large and small. Even if your company does not, it is crucial to be sensitive to the times and speak to your audience with context in mind. Encouragements to stay home and to keep safe and healthy communicate your company's sense of awareness also.
Associate Your Brand with Good
Your company may have a platform to do good for the community in these hard times. How are you using your resources to help those in need of your services? Some companies are offering services or products for free or for a discounted price. For example, Geico offered a 15% discount on car insurance, since people are on the roads less frequently now.
Drive Online Sales
Meanwhile, it is good to track how people are shopping now in real time. The trend appears to be that more people are indeed shopping online rather than in stores. Take your marketing strategy to where the people are.
Focus on Strengths
Your company's products and services should not become obsolete during this time of social distancing if you can help it. Companies are cutting down budgets, working hours, and staff. However, to keep going strong, it is important to communicate to your community what your strengths are. If you can serve people's entertainment, online shopping, or healthcare needs, to name a few, push that message forward.
Think Long-Term
Remember that the troubled time will not last forever. As the storm passes over, businesses should also consider how they will operate long-term. A typical marketing strategy may not be the same afterward, and as of yet, people are not sure how long the consequences of the virus will last. With these sober factors in mind, plan for both the short-term and the long-term. 
Trust FORMost Events & Promotions for Print and Marketing Needs Today!
FORMost Graphic Communications proudly provides high-quality print and marketing solutions that produce results for your business. Since 1985, we have been providing an array of services for both national and international clients across a wide variety of industries, including all levels of government. As a privately-held company based in the Washington DC area, we are dedicated to providing exceptional services and products to each of our clients' unique marketing needs. To learn more about our products and services for your marketing and print needs, contact us today at 301-424-4242, or visit us on Facebook, Twitter, or Linkedin for more information.