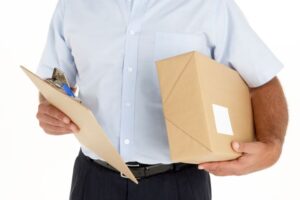 Various benefits come with incorporating personalized labels on your products. They serve as practical marketing tools that increase sales and help you communicate with your customers, enhance the appearance of your products, and add personality and professionalism to your brand. With custom labels, you can be creative, and creating them is easy and affordable. Here are some advantages of utilizing custom labels on your products.
Endless Customization
The primary objective of creating a custom label is to make it distinct and noticeable. You are given complete creative freedom to design the label, including the colors, shapes, texts, fonts, and graphics that will appear on your product's title. You can create the labels in-house or partner with trusted printing and design companies, such as Foremost Graphic Communications, to produce them.
Custom Labels Enhance Your Brand
Creating custom labels is a great way to enhance your product and brand. It gives your product its unique identity, personality, and charm, which helps customers associate your label with your product and vice versa. Custom labels are a crucial marketing tool for businesses, allowing them to communicate with customers while standing out from competitors. When you put your customized label on your products, you can always advertise and promote your company's products and brand to consumers. Custom labels can help businesses strengthen their marketing efforts, increase sales, and improve brand recognition. When done correctly, custom labels can build trust among consumers as they purchase products from familiar brands.
Make Your Brand More Professional
Adding custom labels to your products can demonstrate your professionalism to customers. This indicates that you take your product seriously and that it is of high quality, designed for a specific purpose. In addition to enhancing the product's appeal, labels can provide crucial information about your company, products, and services, such as logos, descriptions, ingredients, locations, and contact details. Custom labels are an efficient means for businesses to communicate with their customers and foster trust.
Cost Effective Marketing
When considering the costs of various marketing strategies, creating custom labels is easy and inexpensive. Find a printing and design company, send your design, select the label size and copy, and wait for the results.
Trust FORMost Graphic Communications for Printing and Marketing Needs Today!
FORMost Graphic Communications proudly provides high-quality print and marketing solutions that produce results for your business. Since 1985, we have been providing an array of services for both national and international clients across a wide variety of industries, including all levels of government. As a privately-held company based in the Washington DC area, we are dedicated to providing exceptional services and products to each of our client's unique marketing needs. To learn more about our products and services for your marketing and print needs, contact us today at 301-424-4242, or visit us on Facebook, Twitter, or Linkedin for more information.