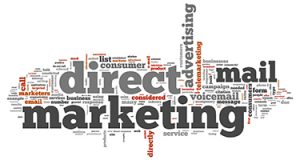 Maintaining a tangible connection with customers is crucial in today's business climate. As a result, direct mail marketing has become even more significant. Companies can impact their customers through various forms of direct mail, such as postcards, brochures, self-mailers, and more. To ensure success in this area, we have several direct mail marketing tips that will yield results.
Specific Message
To effectively connect with your audience, it's crucial to have a clear and targeted message. Consistency and specificity in your messaging are vital for engaging and expanding your audience. Direct mail marketing can be utilized in various ways, such as discounts, loyalty program upgrades, brochures for potential customers, and thank you or holiday cards. Personalizing your direct mail to cater to individual customers' needs and preferences is also a great way to increase its effectiveness.
Target A Specific Audience
To run a successful direct mail campaign, it's essential to understand your target audience. Identify the groups most likely to be interested in your products or services. Knowing your audience can personalize your message to make it more effective. Additionally, it's crucial to maintain an up-to-date list of customer addresses to avoid wasted mailings.
Clarity Within Your Design
Effective communication requires two key components: a clear message and a targeted audience. However, the presentation of your message is just as important. To ensure that your message stands out in your customer's mailbox, it's best to enlist the help of professional services that can make your brand look visually appealing. FORMost Graphic Communications offers various services, including graphic design, printing, and mailing for direct mail and other marketing needs.
Project Return On Investment 
Your primary objective when communicating through direct mail is to increase sales and expand your customer base. To ensure the success of your campaign, it's important to consider the project's cost and potential revenue strategically. Aiming for a positive return on investment (ROI) when developing your strategy is crucial.
Trust FORMost Graphic Communications for Printing and Marketing Needs Today!
FORMost Graphic Communications proudly provides high-quality print and marketing solutions that produce results for your business. Since 1985, we have been providing an array of services for both national and international clients across a wide variety of industries, including all levels of government. As a privately-held company based in the Washington DC area, we are dedicated to providing exceptional services and products to each of our client's unique marketing needs. To learn more about our products and services for your marketing and print needs, contact us today at 301-424-4242, or visit us on Facebook, Twitter, or Linkedin for more information.