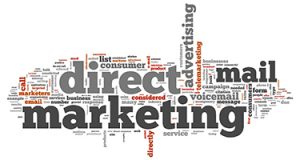 Direct mail marketing is one of the top ways that businesses large and small connect with their customers. A tangible piece of mail is more effective than any e-message could ever be. Even so, a professional design can make all the difference in how effective you are in creating an impact. When going through which of the ways may suit your message best, you will come across these direct mail formats.
1. Traditional Packages
Traditional packages come with an array of materials in one envelope. They may include a greeting letter to the customer, a brochure of the company's services, and a reply card. It is a collection of information encompassing one call to action. While these packages get a healthy response rate, they are also more costly to mail.
2. Self-Mailers
Self-mailers have likely come to your door before. It may be a brochure or a small catalog closed by a round clear tape that one can easily break open. They are more cost-effective since they don't require an envelope, and can still pack a lot of information in a smaller space. Self-mailers can come in many creative forms, folding up in different ways.
3. Envelope Mailers
Envelope mailers deliver offers that may contain more sensitive information, such as a new credit card or a bank statement. If you need a printing company to send out envelope mailers, the company should design the envelope to protect the information inside it.
4. Postcards
Postcards are ever-popular and get a higher response rate than many other types of direct mail formats. They are fantastic for communicating one specific message, as there is not much space to put information. With an appealing design, they will catch the recipient's eye whether or not he chooses to respond.
5. Catalogs
Catalogs take a lot of time and energy to produce, but a printing company like FORMost Graphic Communications can help with that. If you have many products or services to offer your audience, a catalog may be the best vehicle to spread the word. People tend to keep these materials around for reading, so they are more likely to leave an impression.  
6. Kitting
FORMost Graphics also provides one of the newest kinds of direct mail formats: kitting. It is a package that combines information with a call to action along with promotional products. It's like sending an assortment of gifts. FORMost has the expertise to help you choose the best items, the right audience, and the most cost-effective mailing services.
Trust FORMost Events & Promotions for Print and Marketing Needs Today!
FORMost Graphic Communications proudly provides high-quality print and marketing solutions that produce results for your business. Since 1985, we have been providing an array of services for both national and international clients across a wide variety of industries, including all levels of government. As a privately-held company based in the Washington DC area, we are dedicated to providing exceptional services and products to each of our clients' unique marketing needs. To learn more about our products and services for your marketing and print needs, contact us today at 301-424-4242, or visit us on Facebook, Twitter, or Linkedin for more information.