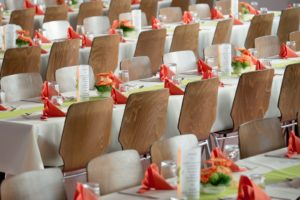 The coronavirus is a household word in today's world. Although there is hope for life to begin returning to its regular public activities in Maryland, the road to recovery will be longer for some industries. With uncertainty on rules for regulations on public gatherings short-term and long-term, experiential marketing is taking a hit and accepting the challenge.
What Is Experiential Marketing?
Marketing has many facets, and some can be useful to some industries more than others. Experiential marketing is one way of connecting with customers and making their brand better known to the world. Through this type, marketers give participants a memorable and meaningful experience. These experiences can range greatly; the possibilities infinite. Interactive installations, concerts, charity events, and pop-up shops are some of the ways experiential marketing brings brands and consumers together.
How the Coronavirus Impacts
The coronavirus has undoubtedly impacted the way people engage face to face in the past months and in the future. Thousands of people involved in producing events, from marketers to artists to technicians and many more are taken from the work they love to do. The travel industry, including hotels, can no longer give all the producers and artists a place to stay either. Late in 2019, many believed that experiential marketing was the future of uniting companies with customers, but now, people will approach large public gatherings with far more caution and hesitation than previously. 
What Marketers Are Doing About It
No one is sure what the future holds for this venue of marketing anymore, but during this time of limited contact with the public, companies have found ingenious ways to keep connected through offering experiences to the people nevertheless. Although experiences can be events, not all meaningful experiences with brands have to be events. People can engage in different ways; one fantastic example is the Metropolitan Museum of Art's challenge to recreate classical paintings at home and post the results online.
Going into the future, it is highly likely that public gatherings will happen again some day. The only unknowns are when and how. In the meantime, experiential marketers continue to strive to find innovative ways to engage companies with their audiences, giving hope for continued connections for businesses large and small. 
Trust FORMost Graphic Communications for Print and Marketing Needs Today!
FORMost Graphic Communications proudly provides high-quality print and marketing solutions that produce results for your business. Since 1985, we have been providing an array of services for both national and international clients across a wide variety of industries, including all levels of government. As a privately-held company based in the Washington DC area, we are dedicated to providing exceptional services and products to each of our clients' unique marketing needs. To learn more about our products and services for your marketing and print needs, contact us today at 301-424-4242, or visit us on Facebook, Twitter, or Linkedin for more information.