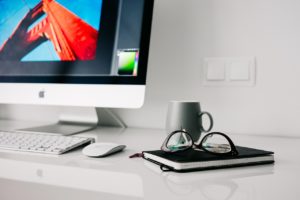 When starting a business or looking to step up a level, one would understand how essential it is to have an online presence. When people need to find and get your services, the Internet is the most efficient way to do it. Having an E-Commerce store is also beneficial even if you are a brick-and-mortar operation since sales can become more versatile. The question is, why not build your own E-Commerce store when there are so many free platforms out there? Here's why an E-Commerce web design company is crucial.
Professional Design Potential
If you want to stand out as a business, hiring a professional E-Commerce web design company will give you a professional look. An online store design company has the software and the skills to bring out the full potential of your online store. Their team can guide you in the process and produce ideas you hadn't imagined. You can also be sure that their work will make your store run as smoothly as possible.
Branding
An E-Commerce store is another aspect of your company that displays your brand. Your brand is your company's identity and lends a way for customers to identify with it and spread the news of your services. An E-Commerce web design company can cover not only the online store design but also the logo design, a highly-important feature. They can also professionally integrate your current logo with your online store for a cohesive look. Find a company that can provide logo design, web design, and branding services as well.
Full Store Management
Running a business is a full-time job. You don't have time to manage the store, fulfill orders, and ship them out on your own, never mind figure out a marketing strategy through packaging promotional items. E-Commerce store design companies can also manage that and more; they can help your orders go out on time and provide marketing services to boost your brand.
How to Choose an E-Commerce Company
Before hiring the first E-Commerce web design company you see, don't rush. Take the time to peruse the services different companies offer and which might work best for you. Check out their portfolio and client reviews. Talk with the company representatives to see what they can do for you.
Trust FORMost Graphic Communications for Print and Marketing Needs Today!
FORMost Graphic Communications proudly provides high-quality print and marketing solutions that produce results for your business. Since 1985, we have been providing an array of services for both national and international clients across a wide variety of industries, including all levels of government. As a privately-held company based in the Washington DC area, we are dedicated to providing exceptional services and products to each of our clients' unique marketing needs. To learn more about our products and services for your marketing and print needs, contact us today at 301-424-4242, or visit us on Facebook, Twitter, or Linkedin for more information.