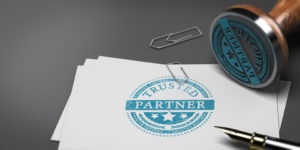 Starting a business today often requires a heavy dependency on the internet. Digital marketing is a massive part of today's economy and definitely has its benefits. However, you also have the tangible side of businesses, including supplies, housekeeping, and direct mail marketing, which continues to be a necessary component in your company's functionality. Below is a checklist of printing materials you need if you have a company.
1. Stationery
Custom business stationery helps to make your company official when sending letters, making notes, handing over information, and marketing your services. When you send any mail, it should have your company name and logo on the envelope and the letter. Having pens, notepads, and calendars with your company's stamp on it is practical, nifty, and allows people outside of your business to know you exist and you're official.
2. Tax Forms
Handling taxes is one part of running a business that you cannot ignore. It is imperative to have a secure and timely tax form printing company to handle your tax needs. FORMost Graphic Communications provides this exact service and makes the process as easy as possible. 
3. Direct Mail Materials
Although email is one of the most powerful ways of getting messages out to your customers, direct mail also gets in front of your target audience. There are different types of direct mail, and FORMost Graphics can help you determine what the best strategy may be for you and design, print, and mail your printing materials. 
4. Promotional Products
Promotional products are fun and useful. They are like free gifts to your customers and employees. If your logo is attractive and your promo product is practical, you'll have more people using them and more public exposure for your brand. To build unity and professionalism, you can use corporate apparel to strengthen your business and show off your brand even more.
5. Label Products
Depending on your industry, you may require label products of various kinds. FORMost Graphics provides label products for healthcare, automotive, construction, and all other industries. Labels can also be promotional, like bumper stickers, or practical, like parking lot passes.
6. Event Materials
Taking your business to an event like a fundraiser or a trade show is an excellent way to join the community and strengthen your presence. If you need banners, promo items, flyers, or any other printing materials, FORMost Graphic Communications has got you covered. 
Trust FORMost Events & Promotions for Print and Marketing Needs Today!
FORMost Graphic Communications proudly provides high-quality print and marketing solutions that produce results for your business. Since 1985, we have been providing an array of services for both national and international clients across a wide variety of industries, including all levels of government. As a privately-held company based in the Washington DC area, we are dedicated to providing exceptional services and products to each of our clients' unique marketing needs. To learn more about our products and services for your marketing and print needs, contact us today at 301-424-4242, or visit us on Facebook, Twitter, or Linkedin for more information.